- This workshop is only available in Dutch - 
Techniek is ontzettend leuk en dat willen we kinderen zelf laten ervaren. Tijdens de Sioux Hot-or-Not: The Next Generation workshops gaat de volgende generatie techneuten aan de slag met het programmeren van technisch Lego. Op deze manier willen we hun enthousiasme voor techniek laten groeien.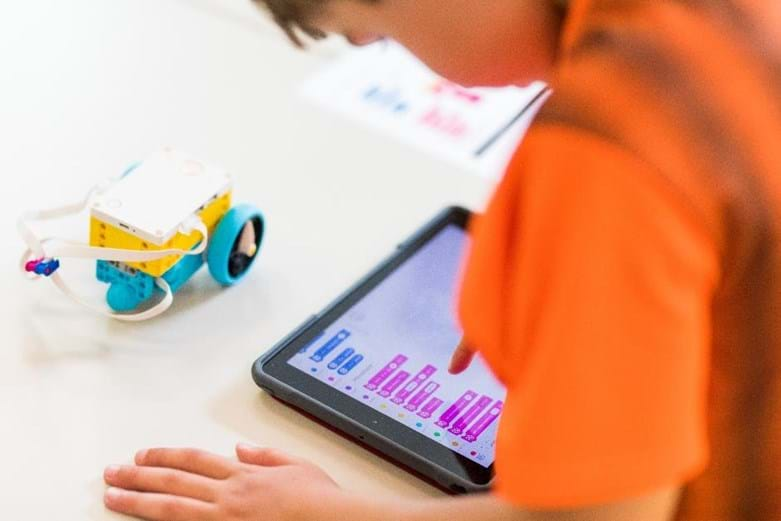 Kids are in control
De kinderen zullen tijdens de workshop ervaren hoe ze zelf een smart car kunnen bouwen én deze over parcours kunnen laten bewegen. Deze workshop is geschikt voor kinderen vanaf 7 jaar.
Kinderen tussen 7 en 10 jaar bouwen en programmeren hun eigen slimme wagentjes met Lego Spike Essential. Vanaf 11 jaar wordt er gewerkt met Lego Spike Prime en leggen we de focus op de kunst van het programmeren.
Er zijn deskundige begeleiders vanuit Sioux aanwezig die de deelnemers op weg helpen.
Woensdag 26 oktober, in de herfstvakantie
De volgende generatie kan lekker aan de slag gaan tijdens de herfstvakantie Regio Zuid, op locatie bij Sioux in Eindhoven. 
Er is mogelijkheid voor de ouders/verzorgers om te blijven wachten in een aparte lees-/werkhoek. Graag vooraf aangeven of je hiervan gebruik wilt maken.
We bieden 3 tijdsblokken aan, geef bij je inschijving aan op welke tijdsblokken jouw kind(eren) deel zou(den) kunnen nemen en houd deze tijd(en) beschikbaar totdat de deelname bevestigd is. 
Tijdsblokken:
09:30 - 11:30 uur | VOL voor de kinderen tussen 7 en 10 jaar
13:00 - 15:00 uur
15:30 - 17:30 uur
Let op: er zijn nog maar een beperkt aantal plaatsen beschikbaar. Hoe meer tijdsblokken je aangeeft, hoe groter de kans op deelname. 
Locatie:
Sioux Technologies, Esp 101, Eindhoven