Premature babies need to be closely monitored. They are often on a variety of wired and adhesive electrodes for monitoring. The electrodes are moved often, causing a lot of stress, pain and risk of infection. Brabant-based start-up Bambi Medical, in collaboration with Sioux, has developed a wireless and skin-friendly solution that changes this: the Bambi Belt.

Wireless monitoring system
The Bambi Belt is an advanced monitoring system specially designed for premature babies, consisting of a band(s), reusable bridge and an interface. The belt is wrapped around the baby's chest and measures heart rate and respiratory rate. Because the baby is no longer attached to electrodes, parents can more easily take the baby out of the incubator for cuddling. According to the World Health Organisation, this is an essential component for baby development.
Sioux helped develop and produce the Bambi Belt's interface. This interface enables doctors to quickly and efficiently monitor babies' health status and make the right decisions.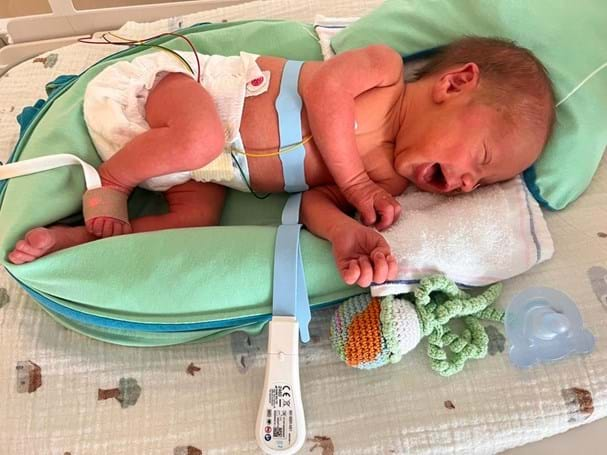 Market launch
The Bambi Interface recently received CE Marking, allowing the product to be introduced to the market this year. With compliance with the strict European regulations for medical devices, an important milestone has been achieved.
The Bambi Belt is a promising step forward in neonatal care, significantly improving the quality of life of vulnerable babies.
Sioux Technologies congratulates Bambi Medical on reaching this milestone.