The customer's challenge
Marchi Mobile builds its vehicles based on donor chassis from several brands such as DAF and Volvo. To reduce development and production costs for the vehicles in its eleMMent and Mmpro series, they needed a new, improved vehicle E/E architecture, better integration of all subsystems and their own graphic TFT cluster as part of the new dashboard to give the vehicle a more characteristic 'Marchi' touch and feel.
Sioux's contribution
Sioux took the lead in the project in terms of electronics and software. Our workload included supplier selection, system integration, designing a new E/E architecture, wiring harness development, programming the vehicle network system, designing a new HMI architecture, and programming the new 12-inch cluster linked to a connectivity controller.
Result
The result is a completely new vehicle E/E architecture, a super modern cluster with an HMI control system linked to remote access, all in a new vehicle design. Marchi Mobile went on to win the GQ car award 2018 for 'best flightless private jet' with this vehicle.
Technologies
KIBES32 / LogiCAD, Gradi, Cinema 3D, VESYS and Logena LST-3.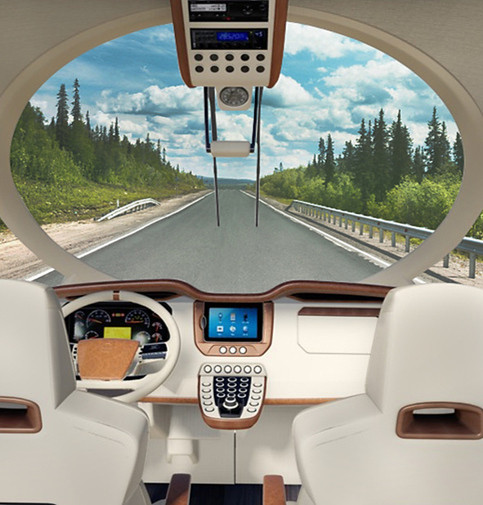 Marchi Mobile's vehicles offer mobility tailored to customers' specific needs, whether they are looking for a motor home's comfort, a private jet on wheels as a VIP shuttle, or an upscale design truck. Marchi Mobile targets those who love extraordinary and visionary designs.