The customer's challenge
MedEye was in need of a partner that could improve their prototype scanner and take care of the manufacturing.
Sioux contribution
Sioux adopted the existing design and arranged configuration management. Additional LED illumination resulted in improved imaging quality. The design of the scanner was improved to enable series production.
Result
The medication safety suite was introduced and rolled out at several hospitals in The Netherlands and abroad, helping the staff with automatically verifying and registering the right medication for their patients, reducing the risks of mistakes.
Technology
Configuration management, manufacturing engineering, optics design and image processing. As well as small series manufacturing.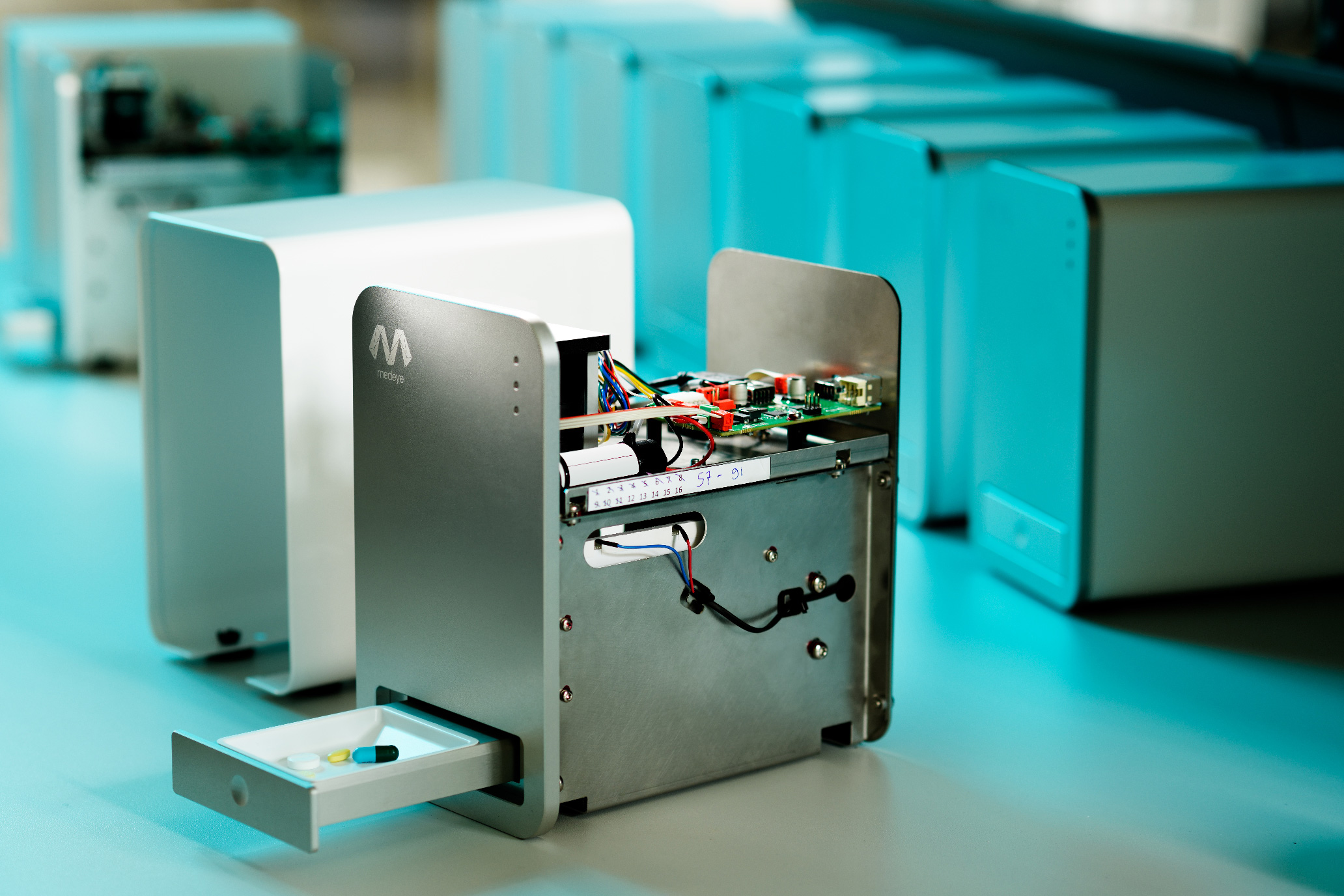 MedEye provides a medication safety scanner for hospitals and healthcare institutions, that helps nurses automatically verify and register medication at the bedside of the patient.