The customer's challenge
As Tribus uses the latest technologies to develop Movitas, a state-of-the-art dashboard must be developed matching the same high-tech design / UX standards as used in personal vehicles but using existing 'automotive proven' hardware.
Sioux's contribution
Sioux designed a state-of-the-art, fully digital dashboard amongst the entire vehicle on-board electronic systems architecture and software development and integration of this bus. Sioux used its partnership with Continental, selected the widely used MultiViu Professional 12" full color display, and stretched its performance capabilities to the max.
Result
A state-of-the-art, crisp and clean dashboard design and implementation with a modern user experience and look and feel has been achieved with matches today's driver experience demands.
Technology
Continental MultiViu (MVP display), KIBES32 (MVP, ZR32), CGI studio, UX design, Graphic Design.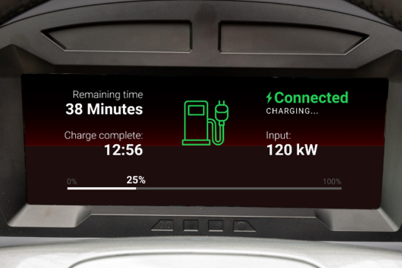 Tribus aims to make mobility possible for everyone and started to develop a 100% electric citybus: Movitas. With low energy consumption, high transport capacity, highly accessible and a low ecological footprint.