The customer's challenge
Priva operates in both the horticulture and the building market. Its goal is to serve these two markets with one combined product line. Priva carried out a project to make the next big step in combining its horticulture and building climate systems into a new architecture (FlexBox), thereby reusing as much of both hardware and software as possible. 
Sioux's contribution
Sioux contributed via the assignment of multiple senior technical specialists with an extensive background in embedded systems, Linux and C/C++. These specialists work in Agile scrum teams, picking up a wide variety of tasks such as issue resolving, design and development and testing of new features.
Result
Priva has been able to shorten the time to market of its combined product line. They are very satisfied with the Sioux specialists' valuable contribution, which demonstrates technological leadership based on knowledge and experience.
Technology
Scrum, Linux, C/C++, OpenSplice DDS, TCP/IP and CanOpen.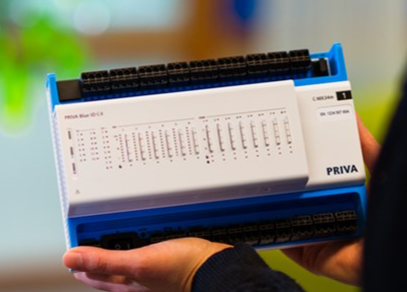 Priva is a family-owned company and world leader in the development and supply of sustainable technologies for indoor climate control in horticulture and buildings. Priva provides sustainable solutions for more efficient control of energy and water within indoor environments